About Us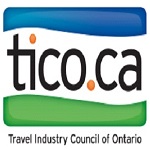 Journey Asia-India Office

Was established in the year 2007 as a Inbound tour company to meet the demands of the tourism industry of the country. Looking towards the travel needs of people, we have established ourselves as an agency working endlessly for the development of the sector. We engage in designing extraordinary services pertaining to tourism for clients. Mr. Pankaj Kumar Mishra is the Director (Operation) of the company, whose mentorship has enabled the company to grow by leaps and bounds.

As a company dedicated to travel and tourism, we have our office in Delhi (India) Toronto (Canada) and Amsterdam (Netherland) . The services that we extend include tour operators, airline ticketing, cruise services, rail ticketing, events organizers, hotel reservation, domestic tours, and international tours. So, to plan your journeys in spectacular ways, make us your travel partner, today!

We are dedicated to achieve the objective of offering commendable travel services to people, making their journeys, wonderful and memorable. All we want is to make travelling easier for them. We work on the principles of transparency and commitment, and we seek to offer only the best to every client. All our services are affordable. Give us a call anytime if you wish to know more about the travel and tour services that we offer.

Journey Asia-Canada Office
Mr.Aslam khan, is our Director Overseas, Sales based in Toronto, Canada. He is heading Journey Asia Inc. , Toronto ( TICO Certified ) independent office. He has spent more than 25 Years in Tourism Industry and has attributed his success and knowledge in renowned companies of India like TCI , Jet Air Tours (a division of jet airways airlines ), Treasure Tours & TSI ( Travel Spirit International ) as senior Manager based and stationed in major metro cities like Delhi & Mumbai including overseas assignments . He has been regularly dealing with foreign tour operators & have widely travelled over the world with the strong motive for promoting Indian tourism through his vast professional experience . He also specialised in Buddhism and vast knowledge of Buddhist sector.He is bilingual personality who speaks French also with complete fluency. He is now a Canadian Citizen.